Regular price
Sale price
$65.00
Unit price
per
Sale
Sold out
4g Psilocybin
The highest quality Psilocybin chocolate bar on the market made by HERO mushroom chocolate. Enjoying a hero mushroom chocolate allows for a much pure high, eliminating the upset stomach feeling users would typically get from digesting mushrooms. Hero Chocolate Mushroom extraction technology completely puts the hero mushroom chocolate in a league of its own. HERO mushroom chocolate products are free of any contaminants and more accurately dosed. Again these products have been known to significantly reduce stress and depression. They also increase focus, and stimulate brain cell growth. As a reminder, always start slow in a safe environment.
Ingredients: organic lab grade psilocybin mushrooms, cacao, cacao butter, cane sugar, non micro-plastic sea salt, proprietary spice blend, psilocybin & adaptogen blend (chaga, reishi, cordyceps, lions mane mushrooms)
View full details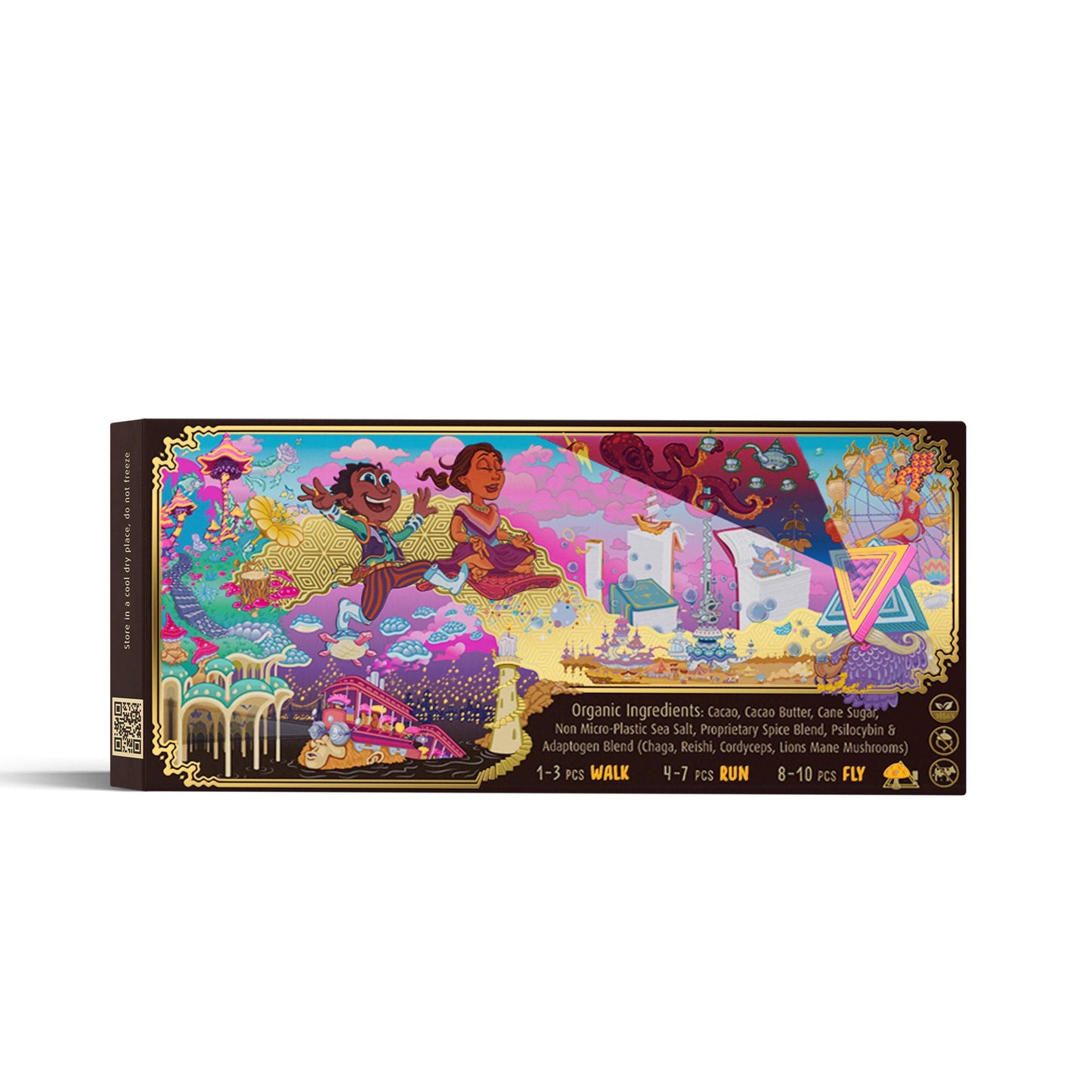 Better than shots
This is the most delicious, smooth-tasting chocolate. I take only half a square before going out and it helps me feel social and joyful. Dosing bit by bit helps me prevent any potential stomach upset and have a manageable build-up... Also works great to macro dose when I'm looking for a deeper journey in a safe holding space. Set and setting, baby!
Smoothest Psilo Chocolate!
I have tried multiple mushroom chocolate over the last 5 years and this by far is the smoothest and best quality. The taste is great and is consistent in potency which I have found to be an issue with others. Both as a micro and macrodose Hero is my go to!